IT Practice Consulting – Health IT Report – August 2016
"EHRs Improve Integrated Care Coordination, Benefit Clinical Workflows"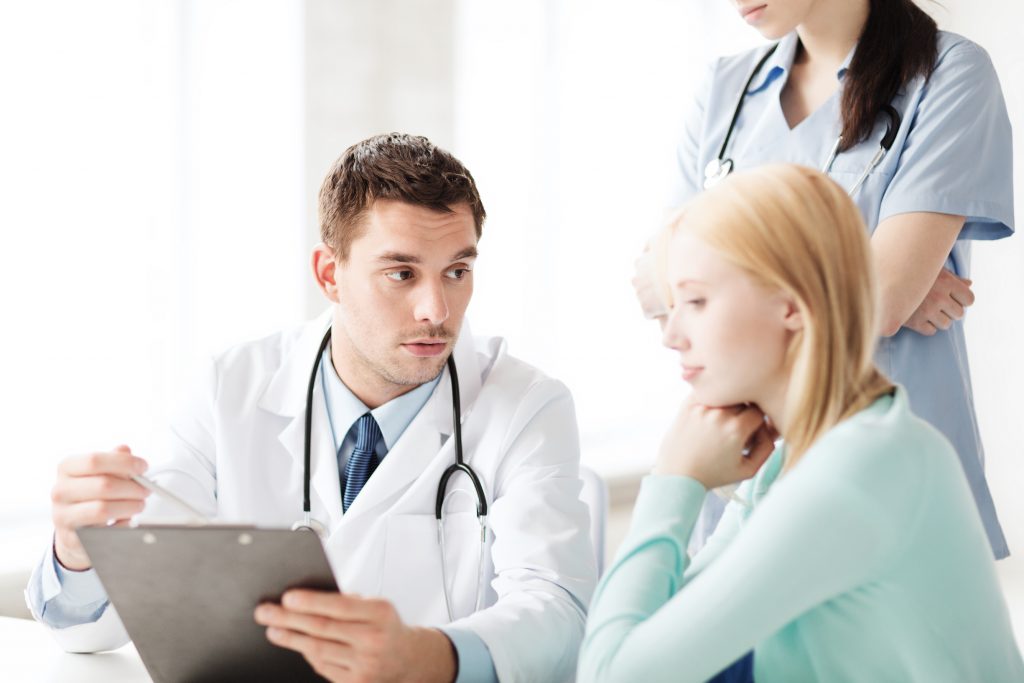 Introduction
The benefits of Electronic Health Records (EHRs) to healthcare practices has become the most extensively debated aspect of modern health information technology.  While some physicians assert that EHRs are a hindrance to traditional operations, the majority of providers conclude that the advantages of information technology outweigh any implementation complications. In fact, a wide range of studies suggest that EHRs directly improve quality patient care and increase overall savings. Increasingly, studies on the successful employment of EHRs suggest that there are numerous intangible benefits associated with information technology. Greatest among these are positive developments in integrated care coordination and clinical workflows. Functionality and organization are the keystones of an effective medical practice, and EHRs are redefining the medical care experience.
EHR Adoption High, Integrated Care Increases
Outpatient EHR implementation recently reached an all-time high, increasing exponentially from 55 percent in 2010 to the 92 percent adoption reported in early 2016. This market saturation bodes well for the medical community; accompanying the rise in EHR usage are notable improvements in administrative efficiency and conscientious data-sharing. EHRs can stimulate interoperability among healthcare professionals by extricating communication channels and organizing patient health information. Computerized physician order entries (CPOE), for example, distribute medical testing information to relevant persons within an organization. A primary function of EHR systems, CPOEs often reduce the rate of redundant testing and bypass the risk of order errors due to indistinguishable handwriting. Integrated care coordination is also enhanced by the EHRs' robust health information exchange (HIE); this seamless transfer of an individual's health data between separate medical institutions benefits patient care and safety.
Read more about Integrated Care Coordination at EHR Intelligence:
4 EHR Best Practices for Improving Clinical Workflows
Successful Workflows Show Decrease in Infections
The effectiveness of a medical practice's care coordination directly affects the efficiency of its organizational workflow. Registration, waiting time, and sample testing: all of these processes are influenced by the level (and accuracy) of communication among workplace associates. The Department of Health & Human Services encourages thoughtful syntheses between EHR systems and a practice's organizational framework, citing, "Efficiently managed workflow redesign can help maximize efficiencies, enhance healthcare quality and safety, and remove chaos from your current workflow." A study led by AnneMarie Walker-Czyz, EdD, RN – titled "The Impact of an Integrated Electronic Health Record Adoption on Nursing Care Quality" – investigated clinical workflow for nurses before and after the implementation of EHR systems. The study found reductions in catheter-associated urinary tract infections (CAUTI), decreases in patient falls, and virtually no rise in hospital spending on nursing. With current functionalities including scheduling patients, renewing medications, and expediting the check-out process, EHRs allow healthcare professionals to focus on logistical priorities and streamline clinical workflows.
Read more on Improving Clinical Workflows here:
EHR Adoption Positively Impacts Nurses, Clinical Workflows
Final Thoughts
As adoption rates rise and healthcare institutions fund intensive studies, the observed benefits of EHRs continue to expand. Clinical workflows and integrated care coordination are essential to patient treatment and often translate to financial advantages. However, recent studies emphasize the importance of truly effectual EHRs in regards to future benefits. "Simply because a practice has adopted and implemented an EHR does not mean the hospital will automatically function more effectively," claims EHR Intelligence, "Understanding how to improve is key." Moreover, many practitioners fail to take advantage of governmental incentive programs that relieve economic burdens and ensure organizations meet legal standards.
Luckily, capturing the financial potential and effectiveness of your EHR system is as simple as reaching out to an implementation professional. The New York eHealth Collaborative dedicates its services to medical practices state-wide in navigating complicated federal regulations and selecting incentive programs. Furthermore, IT Practice Consulting (ITPC) is experienced in helping healthcare professionals optimize their EHR technologies. Qualified in application, operation, and education of EHRs, ITPC supports the healthcare community in the continued success of health information technology.
Contact IT Practice Consulting today.