IT Practice Consulting – Health IT Report –
August 2017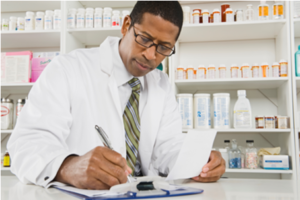 "CMS Finalizes 2018 Meaningful Use Rule,
Relaxes Reporting Requirements"
Introduction
Nearly half a year after the Centers for Medicare & Medicaid Services (CMS) issued its 2018 Meaningful Use Proposal – FY 2018 Medicare Hospital Inpatient Prospective Payment System (IPPS) and Long Term Acute Care Hospital (LTCH) Prospective Payment System Final Rule – and a community-wide Request for Information, the CMS has delivered its concluding revisions to 2017-2018 reporting period. According to the CMS press release, "The final rule relieves regulatory burdens for providers; supports the patient-doctor relationship in healthcare; and promotes transparency, flexibility, and innovation in the delivery of care." Most notably, eligible hospitals and critical access hospitals (CAHs) participating in EHR Incentive Programs will only need to demonstrate a continuous 90-day attestation period in 2018, compared to a previously mandated full calendar year. However, while the majority of the finalized revisions have been praised by leading members of the medical community as responsive to industry advisement, the CMS determined that revision inquiries for Meaningful Use objectives and measures, audits, and the Merit-Based Incentive Payment System (MIPS) were beyond the scope of its final ruling. Overall, healthcare professionals should implement any of the significant changes to the CMS 2017-2018 Final Rule and prepare any additional estimations for the October 1, 2017 application deadline.
Read the fact sheet for the CMS Final Rule here: Fiscal Year (FY) 2018 Medicare Hospital Inpatient Prospective Payment System (IPPS) and Long Term Acute Care Hospital (LTCH) Prospective Payment System Final Rule (CMS-1677-F)
EHR Incentive Programs for 2017-2018
According to the CMS Final Rule fact sheet, eligible hospital, critical access hospitals (CAHs), and eligible professionals that "adopt, implement, upgrade (AIU), and demonstrate meaningful use of certified EHR technology (CEHRT)" are viable candidates for federal incentive programs. In order to increase participation rates among these demographics, the CMS has finalized its decision to accept applicants who can demonstrate that their non-compliance with EHR regulations stems from the decertification of their EHR technology under ONC's Health IT Certification Program. The CMS also issued an exception for the 2017 and 2018 Medicare payment adjustments for ambulatory surgical center (ASC)-based EPs by redefining an ASC as "those who furnishes 75 percent or more of their covered professional services in an ASC." Finally, feedback from stakeholders about the complexity of EHR transition processes resulted in the CMS revision to allow "2014 Edition CEHRT, 2015 Edition CEHRT, or a combination of 2014 Edition and 2015 Edition CEHRT, for an EHR reporting period in 2018." The American Hospital Association (AHA) was the first of many to release a statement praising the CMS for "allowing hospitals and critical access hospitals to report meaningful use modified Stage 2 in 2018, as well as implementation of a 90-day meaningful use reporting period in fiscal year 2018."
Uncompensated Care Payments
Another prominent adjustment to federal assistance programs saw the CMS estimating its Medicare Uncompensated Care Payments stipends at $6.8 billion in 2018, nearly a $800 million increase from its 2017 allocations. Medicare disproportionate share hospitals are the primary beneficiaries of this federal initiative, with reimbursements delivered based on their relative share of uncompensated care; these debts often stem from uninsured patients that are unable to pay for the cost of care. The CMS reports that the additional capital was calculated after reviewing data from its National Health Expenditure Account, including updated estimations of the percentage of uncompensated care in participating care centers. "This final rule will help provide flexibility for acute and long-term care hospitals as they care for Medicare's sickest patients," said CMS Administrator Seema Verma in a statement. "Burden reduction and payment rate increases for acute care hospitals and long-term care hospitals will help ensure those suffering from severe injuries and illnesses have access to the care they need."
Read the entire 2018 Final Rule CMS press release here: CMS Finalizes 2018 Payment and Policy Updates for Medicare Hospital Admissions
Hospital Readmissions Reduction Program
The 2018 Final Rule report also focused on the completion of the preliminary stages to the CMS Hospital Readmissions Reduction Program socioeconomic adjustment approach, as mandated by the 21st Century Cures Act. Previously, penalties for excessive readmission rates disproportionately punished the smallest hospitals dually eligible for Medicare and full-benefit Medicaid due to comparisons to wide-spread industry averages. However, the CMS will now implement a five-level "peer group" methodology to distribute penalties based on stratified median ratios; this revision aims to mitigate the unfair penalization of modestly-funded care centers. Blair Childs, Premier, Inc.'s senior vice president of public affairs in Charlotte, NC, commended the CMS on finalizing the changes, noting that the "CMS is taking needed steps to fairly assess hospital performance." Industry leaders seem unanimous in their approval of the program revisions, but anticipate more research into refining readmissions rates by "race/ethnicity, income, education, and marital status" in the coming years.
Read Premier, Inc.'s entire statement on the Readmission Reduction Program here: Premier Statement on House Ways and Means Committee approval of H.R. 5273, The Helping Hospitals Improve Patient Care Act
Finals Thoughts
Although industry responses to the CMS 2017-2018 Final Rule completion have been overwhelming positive, medical professionals are encouraged to remain diligent and prepared for future revisions. Many of the minor revisions to the CMS Proposed Final Rule are under constant market review, including the 1.2 percent bump in IPPS payments through the Hospital Inpatient Quality Reporting (IQR) Program, and won't officially commence until the beginning of the 2018 calendar year, leaving time for re-estimation. Still, with the October 1st application date looming for most eligible healthcare centers, practitioners need to construct a personalized roadmap for their 2017-2018 reports that take advantage of incentives opportunities while satisfying regulation. The New York eHealth Collaborative (NYeC) supports the development of functional and effective electronic health systems statewide by offering participants comprehensive policies and standards to optimize health information technology. Moreover, IT Practice Consulting (ITPC) calls on decades of experience in healthcare technology implementation to benefit medical professionals and local communities alike with fully-optimized EHR programs.
To learn more about your electronic health technology opportunities, contact ITPC today.