IT Practice Consulting – Health IT Report – September 2016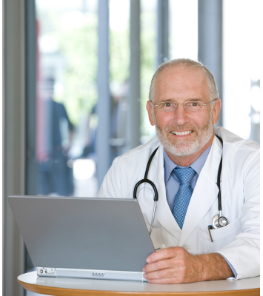 "CMS Introduces "Pick Your Pace" Update to 2017 Quality Payment Programs"
Introduction
Following nearly two years of escalating speculation and negative feedback from healthcare professionals, the Centers for Medicare & Medicaid Service (CMS) Acting Administrator Andy Slavitt has announced a developmental breakthrough in Quality Payment Programs under the Medicare Access and CHIP Reauthorization Act of 2015 (MACRA). In a CMS blog post, Slavitt addressed the medical community's rising concerns about the incomplete nature of the reformed Medicare physician fee schedule (MPFS) and its imminent deadline: "In recognition of the wide diversity of physician practices, we intend for the Quality Payment Program to allow physicians to pick their pace of participation for the first performance period that begins January 1, 2017." Slavitt also confirmed the release of MACRA's final rule on November 1, 2016, with a promise for further evaluation of public responses to its integration procedures.
History of MACRA
Passed by Congress in 2015, MACRA repealed the conventional sustainable growth rate (SGR) process for updating the MPFS and proposed a binary annual reporting system: participation in either the Merit-based Incentive Payment System (MIPS) or Advanced Alternative Payment Models (APMs). The complex reform of MIPS intends to consolidate and replace the Physician Quality Reporting System (PQRS), the Physician Value-based Payment Modifier (VM), and the Medicare Electronic Health Record (EHR) Incentive Program. Furthermore, MIPS grants physicians the ability to choose appropriate quality care measurement and activities for their practices, allowing new flexibility in reporting methods and Medicare adjustments. APMs is an independent payment system utilized by a network of "advanced" Medicare and Medicaid practitioners; these businesses must provide sufficient evidence of interoperability, quality care improvements, and reduced costs. Similar to MIPS, practitioners receive positive economic adjustments under APMs for effective administration of certified EHR technology and annual reports of quality care measurements. The first Quality Payment Program reporting period starts on January 1, 2017, with impacts on physician payments beginning in 2019.
CMS's recent announcement appeals directly to leading healthcare institutions nationwide, most of whom initially issued skeptical opinions on the success of MACRA implementation. Slavitt notes that the CMS considered feedback from its April proposal for implementing the Quality Payment Program, "both in writing and as we talked to thousands of physicians and other clinicians across the country." The new development promises flexibility for MACRA integration, with four unique options to "pick your own pace."
Read more on MACRA Payment Reforms here: CMS Proposes Implementation of MACRA Physician Payment Reforms
Option 1: Test the Quality Payment Program
Physicians that choose the first option only need to submit some data to the Quality Payment program during its first period, beginning January 1, 2017, to avoid negative payment adjustments. According to the CMS, "this first option is designed to ensure that your system is working and that you are prepared for broader participation in 2018 and 2019 as you learn more."
Option 2: Participate for Part of the Calendar Year
If your practice is not prepared for full-participation on January 1, 2017, this option allows practitioners to "submit Quality Payment Program information for a reduced number of days." Simply choose from the Quality Payment Program's quality measures or improvement activities and report any substantial information for 2017 to receive a small positive adjustment.
Option 3: Participate for the Full Calendar Year
Practices that are sufficiently qualified to begin reporting on the January 1, 2017 deadline can choose to submit relevant information for the entire calendar year. Completing this option will result in a modest positive adjustment.
Option 4: Participate in an Advanced Alternative Payment Model in 2017
As an alternative to quality care reporting and other information sharing, your practice can benefit from the Quality Payment Program by initiating an Advanced Alternative Payment Model. Practices that receive high levels of Medicare patients or payments "qualify for a 5 percent incentive payment in 2019."
Read the entire CMS blog post here: Plans for the Quality Payment Program in 2017: Pick Your Pace
Final Thoughts
With MACRA procedures frequently evolving and the participation deadline fast approaching, the time to prepare your practice for involvement in Quality Payment Programs is now. Optimal positive adjustments from MIPS or APMs rely on effectual EHR programs and concurrence with quality care standards. The New York eHealth Collaborative assists medical practitioners statewide in the selection of incentive programs and compliance with federal healthcare regulations. Likewise, IT Practice Consulting (ITPC) is a qualified facilitator of successful EHR implementation and practice optimization.
Contact ITPC today to "pick your pace" and take full advantage of the economic benefits of your health information technology.