IT Practice Consulting – Health IT Report –
June 2017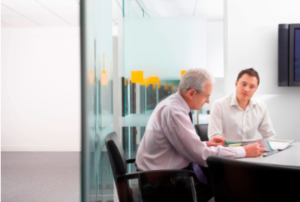 "AIMA on 2018 Prospective Payment Systems,
Supports EHR Flexibility and Modernization"
Introduction
The American Medical Informatics Association (AIMA) has voiced its support for the reduction of electronic reporting requirements in eligible long-term or acute care hospitals, in response to the Centers for Medicare and Medicaid Service (CMS) proposed revisions of 2017-2018 MACRA filings. In a comment letter addressed to CMS Administrator Seema Verma, the trade association claimed that, "generally, AMIA is supportive of the proposed flexibilities afforded to providers for quality reporting and quality payment programs." A self-described "professional home" for over 5,400 health IT developers, leading clinical providers, and public health experts, the AIMA has focused its recent legislative efforts on the development of application programming interfaces (APIs) and relaxation of inhibitive reporting standards as foundations for an interoperable healthcare system. The AIMA's April 2017 Congressional brief, for example, highlighted concerns over a health information technology "chasm" forming between the country's need for "liberated" patient data and the deteriorating EHR infrastructures currently in use. Likewise, the AIMA seven-page letter paired its analysis of deregulated reporting standards with a call to action for the CMS to "better leverage data reported through MIPS and APMs to learn, continue to require certified EHRs for incentive program participation, and look to improve interoperability via promotion of value-based reimbursement."
Read more about the CMS 2018 Hospital Payment Proposal here: CMS Proposes MACRA 2018 Reporting Adjustments, Issues Request for Information
Read about AIMA April Health IT Congressional Report here: Health IT 'chasm' prevents shift to value-based care, AMIA contends
AIMA Supports Flexible, Modernized Reporting Standards
The CMS proposal for revitalization of long-term and acute-care hospital reporting regulations addressed multiple subsets of the current Medicare and Medicaid EHR Incentive Programs, including electronic clinical quality measurements (eCQM), certification eligibility, and projected reporting periods. Mostly notably, the CMS stated its intent to release penalties for users of partially or insufficiently implemented 2015 certified electronic health record technology (CEHRT), given its rushed adoption period and the imbalanced detriment to smaller healthcare organizations. AIMA president and CEO Douglas Fridsma, who encouraged the CMS' renewed focus on quality reporting over simple adoption incentives, stated that, "It is vital that the industry continue its march toward modernization."
Moreover, the AIMA's comment letter directly outlined its recommendations for the following program modifications:
For

Inpatient Quality Reporting (IQR)

, the AIMA approves of reducing reporting burdens, but also urges the CMS to allow use of any two quarters during 2018 in order "provide more flexibility and time for hospitals to upgrade and fully implement 2015 CEHRT."

The AIMA "supports CMS's continued effort to align the Medicare and Medicaid EHR Incentive Programs" by

relaxing 2017-2018 eligibility standards

for healthcare professionals and, therefore, unburdening smaller, newer participants.

On the required

adherence to baseline 2015 CEHRT reporting standards

, the AIMA agrees with CMS analysis that "improvements to the 2014 edition, in terms of functionality and capability, need to propagate across the industry."

Regarding the proposed

decrease from full-year to continuous 90-day reporting periods

in 2018 EHR incentive programs, the AIMA agrees that this reduction will increase adoption rates among eligible hospitals (EHs), providers (EPs) and critical access hospitals (CAHs).

Finally, the AIMA is "pleased" with the CMS integration of the 21st Century Cures Act, which will allow forgiveness for organizations undergoing EHR decertification.
AIMA Concern for ICD-10 Coding Updates
According to the AIMA comment letter, "the ICD-10 Coordination and Maintenance Committee is responsible for addressing updates to the ICD-10-CM and ICD-10-PCS coding systems, including approving coding changes, and developing errata, addenda, and other modifications to the coding systems to reflect newly developed procedures." Although suggestions for ICD-10 Coding updates closed months ago, the AIMA expressed concern for the CMS' support of the proposed changes, particularly because "a core principle of clinical vocabulary maintenance is that the meaning of a code should not change over time." The AIMA offered its assistance to the CMS, ONC, and Maintenance Committee for prioritizing the code changes in the next fiscal year, but adamantly discouraged any modifications that would reclassify established disease categories.
Learn more about the ICD-10 Coordination and Maintenance Committee recent changes here: Process for Requesting New/Revised ICD-10-PCS Procedure Codes
Final Thoughts
Public commentary for the CMS Future Year 2018 Long-Term Care Hospital Prospective Payment Systems Proposed Rule (CMS-1677-P), which also elicited responses from the prestigious American Hospital Association (AHA) and American Association of Blood Banks (AABB), closed on June 13, 2017. As the medical community awaits CMS's consequent ruling on MACRA 2017-2018 EHR reporting standards and payment programs, however, healthcare professionals nationwide can prepare for an anticipated reprioritization of patient-data collection and value-based services. The New York eHealth Collective (NYeC) offers statewide assistance on federally regulated incentive programs, with more than a decade of experience in navigating complex data-sharing legislation and opportunities. Moreover, IT Practice Consulting (ITPC), a vendor neutral service company, confers directly with local healthcare organizations of all sizes to streamline EHR technology and fulfill its mission of quality, reliable data collection.
Contact ITPC today to maintain and maximize your healthcare information technology.