IT Practice Consulting – Health IT Report – October 2016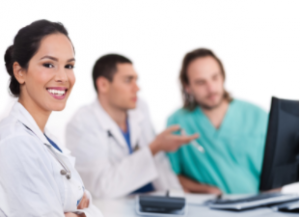 "Department of Health Announces Final MACRA Rule, Incentive Program Adoption in 2017"
Introduction
After more than a year of logistical development, the Medicare Access and CHIP Reauthorization Act of 2015 (MACRA) Quality Payment Program will see actualization as of January 2017. A largely controversial legislation, MACRA effectively repealed the systematically flawed Sustainable Growth Rate (SGR) valuation process and consolidated the comprehensive procedures of the Medicare Electronic Health Record (EHR) Incentive Program and the Physician Quality Rating System (PQRS). MACRA initially garnered heavy criticism from the healthcare community, especially smaller medical practices, due to its monumental reorganization of incentive-based payment systems and restricted timeline. In early September, however, the Centers for Medicare & Medicaid Service (CMS) released a blog post amending payment standards for 2017 and offering "Pick Your Pace" incentives opportunities for hierarchal levels of MACRA participation. CMS also promised to analyze community feedback of "Pick Your Pace" implementation and to "release the final rule [of MACRA] by November 1, 2016."
Earlier this month, the Department of Health and Human Services (HHS) announced the finalization of the MACRA Quality Payment Program in an online press release. The statement cited Andy Slavitt, Acting Administrator of CMS, who called for modernization of the Medicare physician payment systems and stressed that the final rule was "designed to get all eligible clinicians to participate in the program, so they are set up for successful care delivery as the program matures." According to an executive summary of the rule, the final modification details criteria for "physician-focused payment models" through MACRA's two interrelated pathways: Advanced Alternative Payment Models (APMs) and Merit-Based Incentive Payment System (MIPS). Eligible practitioners that successfully transition from fee-for-service payment plans to one of the alternative models will see performance-driven benefits as early as 2019, depending on the nature of healthcare services.
Read the Final Rule Press Release here: HHS Finalizes Streamline Medicare Payment Process
Read the Final Rule Executive Summary here: Department of Health and Human Services Final Rule Executive Summary
Option 1: Advanced Alternative Payment Models (APMs)
The final rule executive summary states that Advanced Alternative Payment Models provide additional incentives to clinical professionals who prioritize "high-quality and cost-efficient care." Applicable to "a specific clinical condition, a care episode, or a population," APMs reward clinicians that increase performance ratings and invest in patient support. According to the HHS press release, the first option allows for flexibility among participants by reducing existing requirements and providing "a flexible performance period, so that those who are ready can dive in immediately, but those who need more time can prepare for participation later in the year." With an emphasis on frugal financial practices and a return to patient-centered treatment, including data-sharing and interoperability, the MACRA option for APMs incentivizes exceptional performance from clinical professionals.
Option 2: Merit-Based Incentive Payment System (MIPS)
The Merit-Based Incentive Payment System replaces three existing programs: Physician Quality Reporting System (PQRS), the Physician Value-based Payment Modifier (VM), and the Medicare Electronic Health Record (EHR) Incentive Program. Therefore, the final rule has summarized that MIPs will continue to reward practitioners that substantially impact patient care and quality ratings through the applications of health information technology. The press release states that this second approach to MACRA implementation also "helps clinicians go further by participating in organizations that get paid primarily for keeping people healthy." MIPS is distinguished by evidence-based reporting of quality care improvements and incentives for successful incorporation of EHRs in medical practices.
Final Thoughts  
HHS Secretary Sylvia M. Burwell expressed positive expectations for MACRA initiation in its earlier press release and emphasized the agency's dedication to professional review during the upcoming transitional period: "Designed with input from thousands of clinicians and patients across the country, the new Quality Payment Program will strengthen our healthcare system for patients, clinicians and the American taxpayer." The statement also ensured its stakeholders that "CMS is building the Quality Payment Program to evolve along with the health care system" by utilizing community feedback to continuously reevaluate the relevance of existing standards. Committed to transparency and equal support for a diverse range of healthcare organizations, MACRA can provide financial and operational benefits to practitioners who successfully establish contemporary patient care.
With less than three months before the MACRA inaugural deadline, your practice can still receive professional consultation on the most valuable application of a Quality Payment Program. The New York eHealth Collaborative (NYeC) has dedicated its services to support medical organizations statewide in adapting to the new incentive programs and navigating the concurrent federal regulations. IT Practice Consulting (ITPC) offers practical EHR implementation advice and provides analysis of existing health information technology to optimize the potential incentive benefits for its clients.       
Contact IT Practice Consulting before January 1, 2017 to take full advantage of MACRA Quality Payment Programs.