IT Practice Consulting – Health IT Report –
November 2016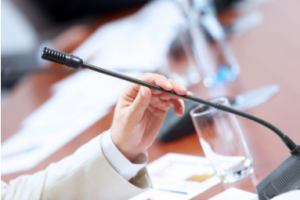 "The Importance of Interoperability – 
2016 Report to Congress on Health IT Progress"
Introduction

The Office of National Coordinator for Health Information Technology (ONC) addressed primary concerns for successful healthcare interoperability in its "2016 Report to Congress on Health IT Progress" this November. Interoperability – defined by the Healthcare Information and Management Systems Society (HIMSS) as the "ability of health information systems to work together within and across organizational boundaries in order to advance the effective delivery of healthcare for individuals and communities" – has become a national dispute of security, privacy, and profitably within the medical community. While the ONC attests that nearly 96 percent of hospitals and 78 percent of physician offices currently utilize some form of certified electronic health technology, the report emphasizes the discrepancy between EHR adoption and application of information sharing.  According to the annual report, "many health IT developers, healthcare providers and hospitals still choose not to share electronic health information for a variety of reasons, including concerns around complying with HIPAA, competing technology priorities, or a belief that the interoperable flow of health information may jeopardize competitive advantages gained from maintaining exclusive access to patients' electronic health information." The ONC has therefore called on Congress for support in reforming federal incentive programs to reflect the associated benefits of interoperability on practitioners and patients alike. Suggested changes were designed by the ONC in a three-part improvement plan:
Read the ONC's annual report here:
2016 Report to Congress on Health IT Progress: Examining the HITECH Era and the Future of Health IT
I. "Promoting Common, Federally Recognized Standards"
An ongoing obstacle for the successful implementation of interoperable systems into the medical community is an absence of collective, mandated standards. Without clear federal guidelines standardizing requirements for interoperability nationwide, medical practices will continue to employ ineffective information sharing strategies. Furthermore, the ONC reports that the benefits of standardization include "using data elements consistently and reliably to allow for collecting information for individual health needs," as well as aiding healthcare communities with decision support modules, public health management, and medical research.

While the ONC report stressed the need for Congress' further deliberation on the regulation of interoperable programs, it also highlighted current resources available for medical practices. The Interoperability Standards Advisory (ISA), for instance, "provides the industry with a single list of the standards and implementation specifications that can fulfill specific clinical health information interoperability needs;" the 2017 Draft for ISA principles is already available for reviewing and comments on the HealthIT government website. The ONC is also promoting Fast Healthcare Interoperability Resources (FHIR), which are Application Programming Interfaces (APIs) that facilitate "seamless transmission of electronic health information from a health system to consumers or the app that the consumer chooses." Focused on EHR-sharing through mobile phone apps and database clouds, FHIRs enable secure communications between patients, practitioners, and other healthcare providers.
View the upcoming ISA principles here: Draft 2017 Interoperability Standards Advisory
Read more on Fast Healthcare Interoperability Resources here:
FHIR and the Future of Interoperability
II. "Building the Business Case for Interoperability"

Another consideration regarding participation in interoperability is the perceived economic benefit of retaining exclusive rights to patient information over implementing data-sharing technologies. "While the Medicare and Medicaid EHR Incentive Programs have often been a primary motivator for the adoption and use of certified EHR technology among specific groups of clinicians, these programs alone are insufficient to overcome barriers to seamless information flow," the ONC notes in its annual report. Fortunately, recent studies have confirmed that data-sharing activities between medical practices decrease extraneous costs for both patients and healthcare professionals. By reducing redundant testing and utilizing data-analytics to preempt accurate diagnoses, information sharing will ultimately financially benefit the entire medical industry.

As the ONC pushes Congress to amend the Health Information Technology for Economic and Clinical Health (HITECH) Act to include clear incentives for applied interoperability, it has launched various programs to support current efforts. For instance, the State Innovation Models (SIM) Initiative provides "financial and technical support to states for the development and testing of state-led, multi-payer health care payment and service delivery models," leading to overall decrease of costs for Medicare, Medicaid, and Children's Health Insurance Program (CHIP) beneficiaries. The ONC also introduced its Health IT Playbook, an online resource center that offers practical technical and workflow assistance to health care providers trying to optimize their health technology.
Access the ONC's Health IT Playbook here: Health IT Playbook 2016

III. "Changing the Culture Around Access to Information"

Finally, the annual congressional report expressed serious concerns for the current climate of medical professionals' apathetic, if not disparaging, views on the future of interoperability. ONC's April 2015 Report to Congress on Health Information Blocking confirmed significant cases of information blocking and concluded that the practice "may become even more prevalent as electronic health information sharing increases." Moreover, healthcare practitioners are not solely responsible for the deterrence of shared patient data. The ONC claims that, "some [health IT developers] consider the trend towards greater data liquidity as contrary to their individual business interests and will seek to retain control over electronic health information in ways that limit its exchange and use."

Fortunately, the ONC has combatted intentional information blocking by "aggressively pursuing all available administrative avenues to help target and address [the issue]," while simultaneously educating patients on their personal data rights under HIPAA. The report lists these three primary legal protections under HIPAA:
Individuals can request their information in a form of their choosing and have it directly sent from the data holder to a third party – including another provider or a mobile app.

Entities providing records are limited in the fees that individuals can be charged for copies and must provide estimates up front. They also cannot charge a fee when the data is accessed through an EHR and provided electronically.

Per page fee charges do not apply when the individual is requesting a copy of information maintained electronically.
The ONC report states that the agency will continue to cooperate with the federal government and the Department of Health and Human Services (HHS) to survey and abolish harmful information blocking practices. It also encourages current health IT users to evaluate any ongoing systems for the accuracy and legitimacy of their data-sharing policies.

Final Thoughts

According to the ONC's annual report, "despite widespread progress in modernizing the U.S. health IT infrastructure, there is more work to do to achieve truly seamless and secure flow of electronic health information for all clinicians, hospitals, communities, and individuals." Interoperability can significantly benefit quality patient care and increase the efficiency of medical practices, but only if it's implemented correctly and collaboratively. If your practice wants to receive the financial advantages of EHR incentives and interoperable opportunities, it may be time to consider professional assistance in implementing health information technologies. The New York eHealth Collaborative has years of experiences in facilitating the most beneficial state and federal incentive programs for a diverse range of healthcare institutions. Certified in EHR implementation and optimization, IT Practice Consulting (ITPC) can ensure that your practice meets federal standards for information control and accessibility.  
Contact ITPC today to ensure your practice is ready for MACRA 2017 and its data-sharing policies.