IT Practice Consulting – Health IT Report – 
December 2016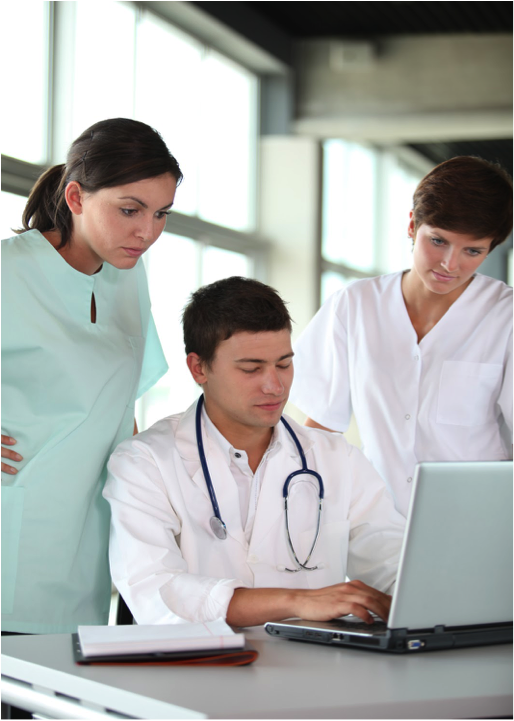 "CMS Preparing for 2017 MACRA –
New Quality Reporting Tools"
Introduction – MACRA 2017
Following nearly two years of organizational development and controversy, the Center for Medicare & Medicaid Services (CMS) launches the next chapter of Quality Payment Programs on January 1, 2017, with its official implementation of the Medicare Access and CHIP Reauthorization Act (MACRA). The reporting program, scheduled to return economic incentives by 2019, will effectively consolidate the Physician Quality Reporting System (PQRS), the Physician Value-based Payment Modifier (VM), and the Medicare Electronic Health Record (EHR) Incentive Program into two interoperable payment plans: Merit-based Incentive Payment System (MIPS) or Advanced Alternative Payment Models (APMs). Andy Slavitt, Acting Administrator of the CMS, announced MACRA's "Pick Your Pace" initiative this September, in response to industry concerns about the significance of payment program transitions; medical practices that show sufficient efforts to test, run, or apply an advanced payment program in 2017 will begin accruing MACRA's financial benefits. Furthermore, the CMS announced MACRA's Final Rule in November – which highlighted qualifications for payment programs based on a practice's size, nature, and scope – and asserted that the organization will collaborate closely with the medical community to "make the transition to MACRA as simple and as flexible as possible." True to his word, Slavitt has already spearheaded the following financial and technological assistance programs to provide physicians support during MACRA's inaugural year and guarantee the program's optimal use.
Read more about MACRA "Pick Your Pace" here: CMS Introduces "Pick Your Pace" Update to 2017 Quality Payment Programs
Read the CMS Updated Final Rule here: Here are the MACRA Final Rule Changes You Need to Know
Practice Transformation Networks
Concerns over MACRA's condensed timeline dominated health IT news in 2015, leading to the modified "Pick Your Pace" program options and the CMS's intentionally flexible approach to its Final Rule. Small hospitals and practices, however, still face grave fiscal and logistical realities of reconciling current health IT systems to MACRA's impending standards. Fortunately, the CMS recently announced its intention to directly facilitate successful payment program transitions, by allocating $700 million to fund transitional support organizations. CMS Director of Quality Measurements and Value-Based Incentives Group Kate Goodrich, MD asserts that, "these practice transformation networks are already recruiting physician practices from solo practices to large group practices across the country, to really start providing them that one-on-one, daily assistance to help them be successful in MIPS and ultimately transform to APMs." According to Goodrich, the CMS has also cooperated with the Department of Health and Human Services (HHS) to educate healthcare professional organizations and technology vendors to highlight the primary goals for MACRA, facilitating additional network resources.
Read more about the Practice Transformation Networks here: How's CMS Helping Eligible Clinicians Prepare for MIPS?
CMS Releases New API
Efforts to bolster the medical community's confidence in MACRA 2017 have primarily focused on conceptual modifications to reporting standards, in order to prioritize initial participation over the immediate realization of payment program improvements. As 2017 approaches, however, the CMS has invested in substantial assistance programs; primarily, the development of an innovative application program interface (API) tool that guides healthcare professionals in designing software for in Quality Payment Program reporting. The American College of Physicians commended the release of such potent health IT as "ongoing efforts to help equip physicians with tools and support needed to transform from volume-based, to value-based, patient-centered care." Indeed, this accessible API, found on the CMS website,  intends to encourage interoperability through its efficient data formatting, organizational components, and ease of information sharing.
Read the CMS Press Release here: CMS Launches New Online Tool to make Quality Payment Program Easier for Clinicians
CMS Release Logic Flow
Finally, the CMS has concluded its transitional support initiatives with the promotion of its electronic clinical quality measure (eCQM) Logic Flows for the 2017 MACRA reporting period. Logic Flows, compilations of eCQM specifications in 2017, are publically accessible to all health professionals and effectively navigate the complex standards of measuring quality patient care. According to a CMS representative, "the flows begin with the identification of the initial population (denominator) for the measure, and then outlines the measure's quality action (numerator) as well as reasons why the measure's numerator was not met." Therefore, Logic Flows not only obtains secure reporting information for MACRA incentive programs, but improves clinicians' abilities to document and resolve quality insufficiencies in their practices. While the CMS has stressed that Logic Flows are simple guidelines, not comprehensive instructions for the upcoming quality reporting standards, it highly suggests that any practice seeking additional resources for individual assessments participate in these procedures immediately.
Access the CMS Logic Flows here: Logic Flow Introduction and Resources
Final Thoughts
Preparing for a partial or full transition into a MACRA Quality Payment Program doesn't have to ruin your new year. The CMS has guaranteed its full cooperation with the HHS and the medical community to evaluate and amend MACRA in the coming years. In this evolving landscape of patient-centered care and data-sharing capabilities, the most profitable practices are those who take advantage of the numerous support opportunities for successful MACRA application. Every year, the New York eHealth Collaborative (NYeC) assists thousands of healthcare professionals in advancing their organizations through the application of state and federal incentive programs. Furthermore, IT Practice Consulting (ITPC) offers its professional expertise in navigating emerging APIs, conforming to federal standards, and optimizing your practice's health information technology.
Contact ITPC today to ensure your practice's full preparation for MACRA 2017.