IT Practice Consulting – Health IT Report –
October 2017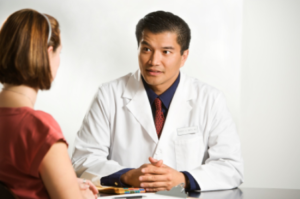 "Face-to-face Clinician Care 
Doubles EHR Participation"
Introduction
A new study from SelectHub – a technology evaluation program based out of Denver, Colorado – suggests that the majority of clinicians and patients actually view EHR systems positively. Public discourse surrounding EHR use has polarized the medical community, with some critical research revealing increased rates of physician burnout in relation to EHR time management. Other studies indicate that health information technology invaluably benefits clinicians through its potential for early detection of hereditary illnesses and opioid addictions. Similarly, the SelectHub findings erred on the side of EHR optimization, with a survey of 1,007 patients and 107 healthcare professionals revealing overwhelmingly positive reactions towards EHR productivity, accessibility, and effectiveness. Overall, this most recent investigation of practical EHR applications gave detailed insight into the divide in public opinions, including the assertion that patients who are properly coached on information management are twice as likely to participate in patient portals.
Read more on SelectHub's groundbreaking research here: Patient and Professional Perspectives: A Sentiment Analysis of Electronic Health Records (EHRs)
The Clinician's Perspective
SelectHub's clinician participants currently report the highest recorded approval ratings of health information technology, with "86 percent of medical professionals felt an EHR system made that job easier." Moreover, the professional responses delved into fairly overlooked components of EHR usability, including time management techniques and demographic factors.
For instance, while 81 percent of the healthcare providers agreed that EHR implementation increased "general workplace productivity," the average participant only saved an hour daily with electronic, versus manual, reporting. However, SelectHub determined that "those [medical professionals] who frequently used the EHR system were more likely to see its benefits than those who seldom used the system."
Moreover, the study's demographic perspective suggests that healthcare providers are less divided on EHR management than previously believed. Specialists, administrative staff, and laboratory researchers fully (100 percent) supported their EHR systems, while physician assistants followed with the lowest approval rating, at 73 percent. Clinicians' opinions were more varied depending on the type of healthcare employer (hospital, urgent care, etc.), but SelectHub concluded that age was wholly insignificant in determining positive reviews.
Read more on clinician reviews of EHR technologies here: Nationwide Survey: Physician Views on EHRs Remain Mixed and Complex
The Patient Perspective
For the patient participants, the SelectHub questionnaire focused on overall opinions, accessibility of EHR systems, and frequency of use. Although "patients had a slightly lower overall positive sentiment at 80.1 percent (positive and very positive)" than their associated health care professionals (87 percent), the study indicates that patients strongly value the opportunity to review their personal records. According to the official report, of those surveyed, "64 percent of patients felt it was very important or moderately important to have access to electronic health records."
Moreover, SelectHub compared qualitative reviews of doctor-patient interactions with the positive sentiment rates to evaluate how hands-on training might improve EHR application. Patients rated their clinicians on EHR demonstrations and explanations, which was then cross-examined against their reported usage rates. Mostly notably, those patients whose doctors "explained [EHRs] well" logged twice as much activity on the systems than those whose doctors "explained poorly."
Final Thoughts
In the eight years since the Health Information Technology for Economic and Clinical Health Act (HITECH) began promoting EHR adoption, the medical community has remained largely torn over the complexities and cons of the technologies. Fortunately, SelectHub reports that "87 percent of office-based physicians use an EMR/EHR system," indicating that the EHR debate has matured from resisting implementation to maximizing efficiency. Indeed, non-profit organizations like the New York eHealth Collaborative (NYeC) offer roadmaps and training programs to help medical professionals participate in federal benefit programs for exceptional EHR management. At IT Practice Consulting (ITPC), information technology experts guide healthcare professionals through EHR internal affairs, with a focus on streamlining administrative tasks, fortifying security, and increasing patient participation.  
Contact ITPC today and double your patient portal participation rate!